Hodge Podge Lodge
Welcome to my HODGE PODGE LODGE Page!
UPDATE!
My book is available at Top Hat and Tales and Creek Creative in Faversham,
not to mention Harbour Books in Whitstable
and of course Waterstones (everywhere?!)
I recently joined Great chart primary for a story time session,
which you can see if you click on the link below
It was one of the brilliant schools charity events
organised by Kent online
https://www.kentonline.co.uk/news/charities/author-reads-latest-book-to-green-travel-champs-206477/
Previously…….In fact ages ago!!!
I can't wait for the launch on November 1st,
The first event will be on Saturday November 17th
from 11 to 12pm at Harbour Books in Whitstable Kent
Then the following Saturday at Top Hat and Tales in Faversham
3 to 4pm
AND
on February 23rd I shall be appearing at the
Faversham Literary Festival
Books – Book signing- Readings – free stickers
FUN!
How the story came to be written…..
Four of us meet every Friday for a walk in the wonderful Kent countryside,
sometimes further afield too.
What we did not enjoy was seeing the cans, plastic bottles and bags,
food containers (and more) with which human beings (not Pigwigs)
had chosen to decorate the paths and lanes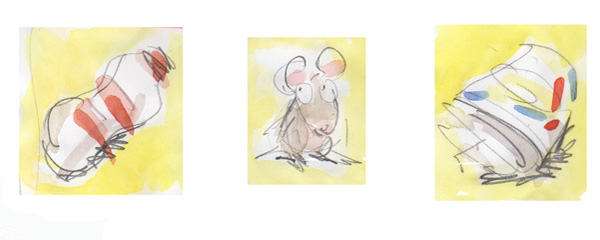 If there was a money back scheme on glass and plastic containers,wouldn't that be great!
Well it would be a start…an incentive!
Little Miss Pigwig certainly  thinks so!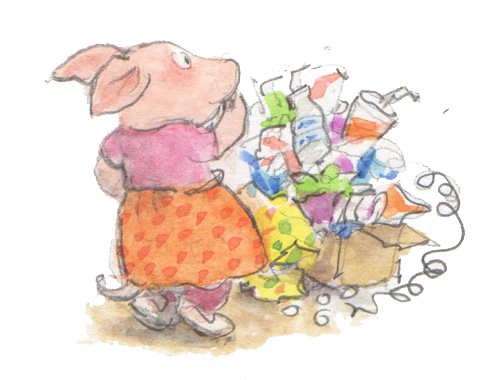 These are some of the early sketches for the characters and story…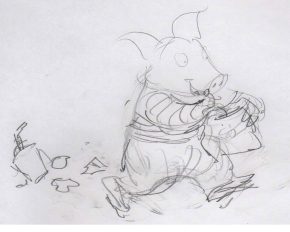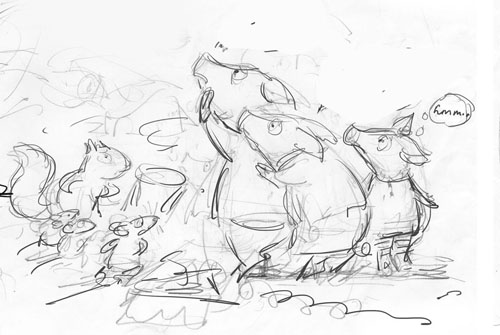 and a couple  more finished pictures too!…
…of the Pigwig family who live happily here in Hodge Podge Lodge,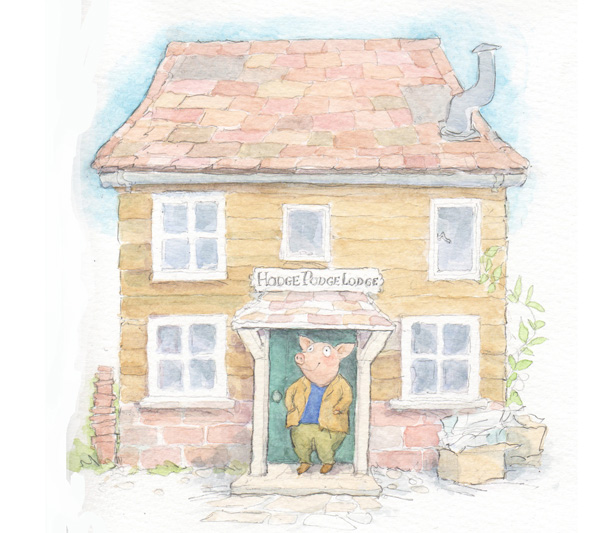 though their litter does cause a few problems for their neighbours.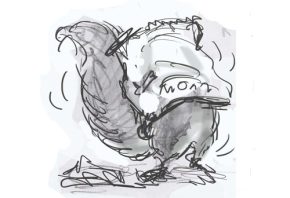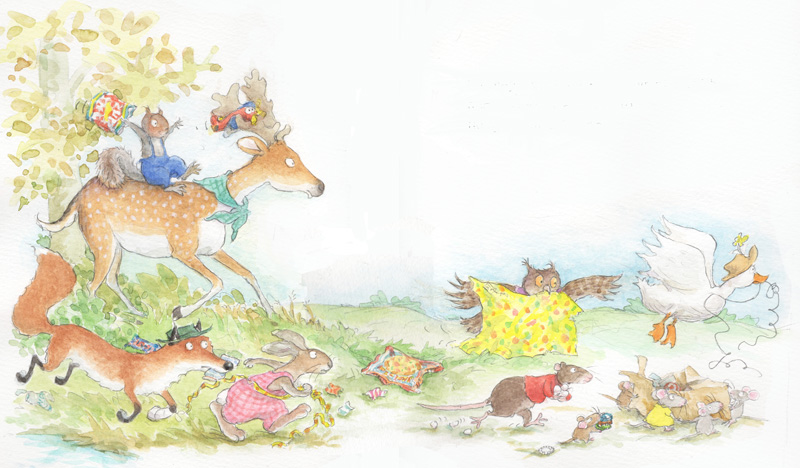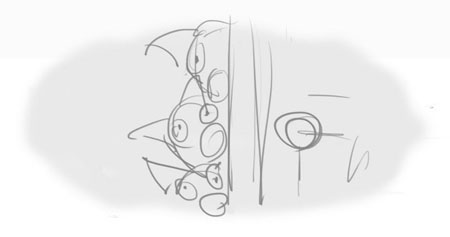 It's a tricky situation!