Welcome to my HODGE PODGE LODGE Page!
I can't wait for the launch in October,
but meanwhile the Pigwigs will be travelling to Bologna, with #NewFrontierPublishing
How the story came to be written…..
Four of us meet every Friday for a walk in the wonderful Kent countryside,
sometimes further afield too.
What we did not enjoy was seeing the cans, plastic bottles and bags,
food containers (and more) with which human beings (not Pigwigs)
had chosen to decorate the paths and lanes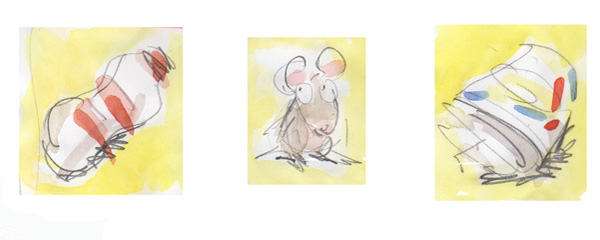 If there was a money back scheme on glass and plastic containers,wouldn't that be great!
Well it would be a start…an incentive!
Little Miss Pigwig certainly  thinks so!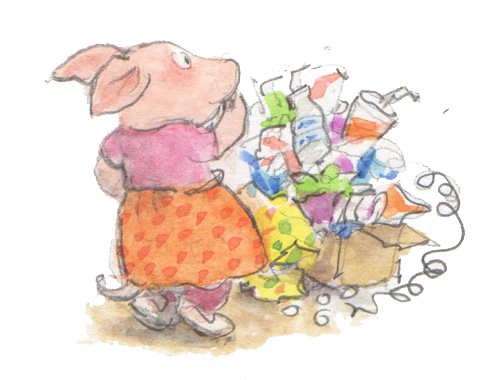 These are some of the early sketches for the characters and story…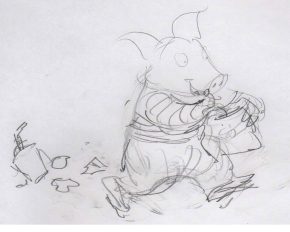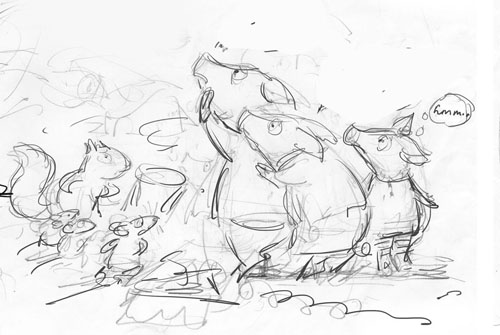 and a couple  more finished pictures too!…
…of the Pigwig family who live happily here in Hodge Podge Lodge,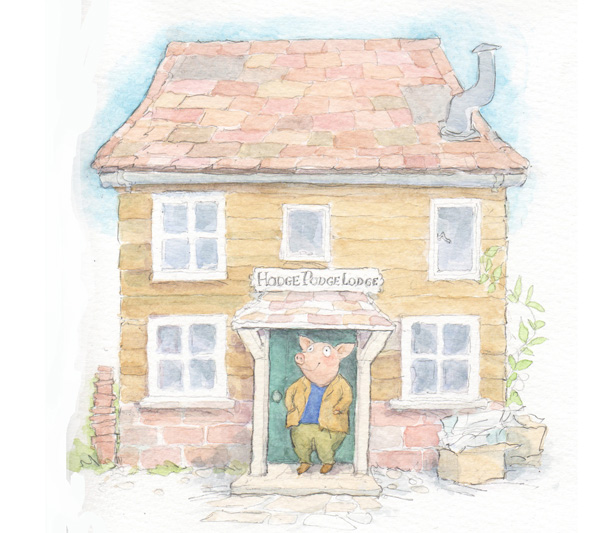 though their litter does cause a few problems for their neighbours.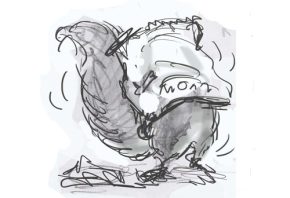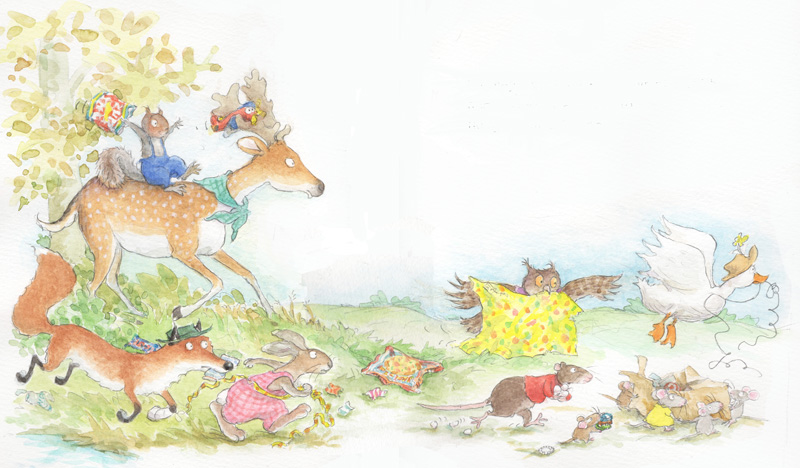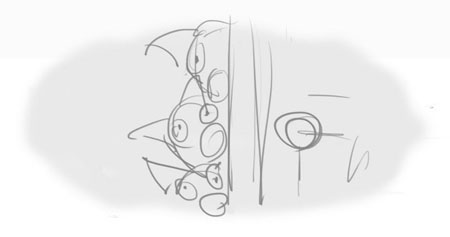 It's a tricky situation!